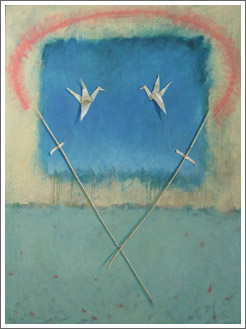 My current commission is for the National Institutes of Health in Bethesda, Maryland.

The version of the painting you see on this page is 48"x 36 ". The NIH has commissioned a version of exactly four times the size.

Perhaps you have found a painting you like but the size is not right or it is a vertical instead of a horizontal.

Please contact me if you are interested in commissioning a painting that suits your needs.